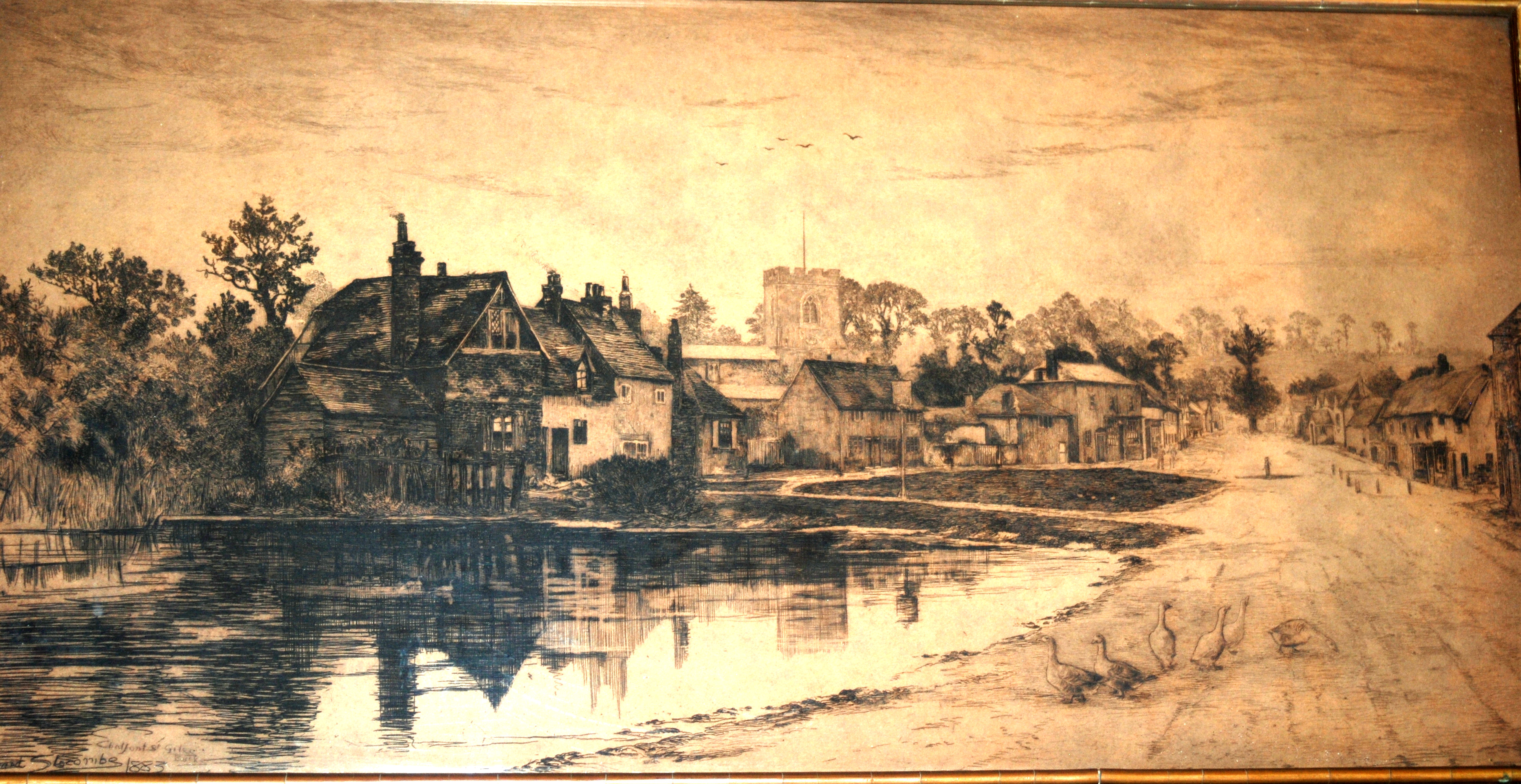 This picture is the earliest I know of Chalfont St Giles it is dated 1883 and is by one of the Slocombe brothers, probably Edward.
It is interesting because it shows the village green and High Street before Merlin's Cave and the Crown were rebuilt and extended. It also shows where the parish almshouses used to be to the right of Peterson House. Unfortunately the right hand side has had some artistic licence taken with the perspective of the Reading Rooms although they are clearly visible.
Edward Slocombe was the youngest of three brothers, Charles was the eldest, and Frederick was the most well-known. They were born between 1832 and 1851 and were very well-known and popular in their lifetime particularly for their topographic etchings of which this is a typical example. They sold multiple prints from each etching. They had no direct connection with Chalfont St Giles but lived within relatively easy reach in Watford and Hendon.
The original print used for this copy is in private ownership in the USA and this copy was made available courtesy of the owner.
------------------------------------------ Oct. 2017
REFERENCES. Unless otherwise specified, all references given above refer to catalogue references at the Centre for Buckinghamshire Studies at Aylesbury. (County Record Office)
This print is a section of the Chalfont History website.
Please come back soon.
John Dodd ©2015 www.chalfonthistory.co.uk