The Anthony family.
The Anthonys were a major family in Chalfont St Giles in the 18th and 19th centuries but died out after only having daughters who never married. They are remembered through their association with Anthony's Cottage. Sutmer's Farm, Misbourne Farm and Old Bank House. The local family was a branch of the Anthonys who flourished as yeoman farmers and tradesmen in Beaconsfield from the mid 17th century. They were linked to the Rayner family of Colnbrook and the Hollis family of Beaconsfield. They also acquired a substantial property in Much Hadam Herts where a prosperous branch of the family developed. I am indebted to David Rayner who has researched his family as well as the Anthonys and has provided me with much valuable information for this section.
Updated Jan 2013
( Because the same Christian names occur in each generation I have given each a separate number. )
In the first half of the 16th century there were families named Anthony living in Chesham, Chepping Wycombe and Hughenden as well as Beaconsfield. Indeed the first reference to Beaconsfield is probably the most surprising. It is to John Anthony who is licensed by the Archbishop of Canterbury on 26 Feb. 1624 to extract teeth and relieve toothache throughout the dioceses of Lincoln, Oxford, Norwich and Bath and Wells. (Brit Dental Jounal. Vol 191 P395.)
By the middle of that century we see the first Anthony being recorded in the Beaconsfield Parish Registers (1663) and by the early 1700s this branch were wealthy and starting to spread out, especially to Chalfont St Giles. A number were Non-conformists and one family based in Penn were Quakers and were buried at Jordans.
We pick up the story with a John Anthony, yeoman, who died 1702 and who was leasing land from the Wallers. He had three sons, Daniel, husbandman, who died 1751 and who's descendants eventually seemed to move away, Joseph who disappears and John who is the key to the later family.
This son John Anthony died in 1720 and in his Will he left various freehold houses and land to his sons Daniel(1), John(1), David and William(1), as well is monetary bequests to his daughters. Daniel(1) received the freehold cottage in London End Beaconsfield in which his father had lived. John(1) received a messuage and lands at Woodlands Beaconsfield and David and William(1) between them received the freehold of a messuage and 13 acres at Nottocks Green in Penn.
I believe the son Daniel(1) was the Daniel Anthony who took a lease in 1726 for a 145 acre farm (almost certainly New House Farm) in Chalfont St Giles from the Duke of Portland (Portland archives P1 E2/5/2/6). This Daniel(1) had four children and he died in 1778 in Chalfont St Giles. From his Will we know he made substantial bequests. Daughter Mary who had married Thomas Rayner and whose children each received £50. Elizabeth received £500 in cash. A son Daniel(2) who received £100 and the property known as Water Hall in Chalfont St Peter. The eldest son John(2) received his father's house in Chalfont St Giles which belonged previously to Mrs Nash and an associated house let to John Ewer.
Because it is not specified in the Will we must assume that John(2) had taken over the lease of the farm, previously held by his father, from the Duke of Portland. Certainly on the 22nd of December 1775 the Duke made an agreement for the sale of all his lands in Chalfont St Giles and Chalfont St Peter including the 193 acre farm tenanted by John Anthony. At the auction of all the Duke's land John Anthony bought his farm. But for legal reasons associated with the Duke's estates the sale had to be aborted and John Anthony received back his deposit.(Portland archives P1 F5/16/3/7.) The Duke again tried to sell his lands in 1788, this time successfully, and John Anthony paid £2,600 to become the owner of New House Farm amounting to 155 acres. (Portland archives P1 E2/3/1/8.)
Clearly this John(2) was prosperous because, even before buying New House Farm, he is shown in the Land Tax records as owning six properties, some of which must have had considerable land judging by the value assigned. Unfortunately we do not know the exact location of these properties with the exception of one, the famous Milton's Cottage which he purchased in 1783 having previously provided a mortgage for it. From at least 1783 to about 1795. John Anthony also occupied a part of Sutmers at Three Households. The owner was a Mr Coleman who from some evidence lived in Enfield, Hertfordshire.
Meanwhile his brother Daniel(2), who had inherited Water Hall in Chalfont St Peter, took out a lease from the Duke of Portland of The Grove in Chalfont St Giles. The land tax records indicate that Daniel had this lease from before 1783, the earliest land tax record up to 1791. The Portland archives only contain a lease for one year from September 1790. This is because the Duke sold The Grove in 1790 to a Mr Foskett. After this lease expired Daniel(2) appears to have occupied one of the properties owned by John(2) until about 1795 when he took over the occupation of Sutmers in place of John(2). From the land tax records he does not appear ever to have owned this property but only leased it.
In 1801 John(2) Anthony appears to have died childless although he also appears to have married twice since in his Will he refers to "my present wife" who we know from other sources was Martha Mather. On their marriage there was a settlement which gave her an annuity of £30 per year provided out of a his farm and lands situate at Three Households but in his Will he changes this to be an annuity of £50 provided out of his New House Farm. He also gave to his sister Elizabeth Anthony an annuity of £10 to be provided out of his New House Farm. He gave to his brother Daniel(2) Anthony £500 and to Daniel's children John, Daniel, Mary, and Sarah Anthony the sum of £200 each. He gave to his nephew William Rayner, the son of Thomas Rayner, £1,000 but in a series of Codicils he said he had already given £700 of this legacy to William Rayner in 1792/3. He also gave £200 each to William Rayner's three brothers Joseph, Thomas and Daniel Rayner. He gave to the Rev. Rees Price £100 and any outstanding rent. (Rev. Rees Price was a dissenting minister according to other sources and this tends to confirm the fact that the Anthonys were Independents rather than part of the Parish Church congregation.) All the remaining real and personal estate he left to his brother Daniel(2) who was also appointed an executor together with the Rev. Rees Price. John(2)'s Will was dated ninth of June 1791 and although he died in 1801 his Will was only proven at London on 10th of July 1806.
So essentially Daniel(2) inherited all of the land owned or tenanted by John(2) but Daniel(2) only lived for a further three years, dying in 1804. He devised to his eldest daughter Mary the messuage at Water Hall plus £700. He devised to his other daughter Sarah three cottages and some land at Larkins Green in Coleshill plus £700. He gave to his wife Sarah two annuities, the first of £50 to be paid out of New House Farm and the second of £25 to be paid out of Sutmers. He also gave her the interest and profits on £700 worth of stock at the Bank of England. He devised New House Farm to his son John(3) Anthony, and he gave Sutmers and any other real estate he owned to his son Daniel(3). All other property, monies, stocks and securities, including the £700 at the Bank of England after the death of his wife Sarah to be shared equally between John(3) and Daniel(3). John(3) and Daniel(3) were to be the executors.
John(3) died 17 July 1819 aged 52. At his death he was in the midst of property transactions. He refers to the sale of New House Farm to Sir Edmund Carrington which had been contracted and agreed for sale at £7,000 but not legally completed. He named his brother Daniel(3) Anthony of Sutmers, his friend David Eggelton cattle salesman of Chalfont St Giles and his good friend John Goodridge of Gold Hill in Chalfont St Peter farmer as his Trustees to complete the sale and to invest the money in stocks or funds and to hold in Trust for his three daughters Mary, Sarah and Elizabeth to be shared equally when they reach the age of 21. He devised the freehold messuage and premises in Chalfont St Giles which he had just contracted to buy from Mary, Elizabeth, and Hannah Price together with all his other real estate whatsoever to his three daughters to be shared equally as tenants in common. He gave to his wife Mary Anthony an annuity of £100 per year and to his brother Daniel(3), £200, his guns, riding equipment and chaise. There followed many provisions about what would happen if his daughters died before 21 or if he, John, had further children. In the event none of these provisions became necessary. He also made a few other minor requests. Significantly he included the following: "my earnest request is that my children shall not marry without the consent asked and obtained of their mother and two of their Trustees and my hope is that my children will all cheerfully comply with this my wish". He signed the Will on the 17th of April 1819 and died three months later. It was proven at London on 20th of September 1819. According to family legend his "Request" was interpreted that the daughters would be forever disinherited if they married and hence all three remained spinsters to the end of their long lives!
John's brother Daniel(3) lived until 1838, dying on the second of November aged 67. In his Will he makes no mention of any real estate and leaves all his personal estate to his widow, his second wife Mary Anthony. By this time one of John(3)'s three daughters was over 21 and had inherited the money and the property bequeathed her by her father and the other two were just about to do so. Daniel(3) appears to have had no children of his own and only a small amount of real property. Sutmers had always been held as leasehold.
At the time of the tithe survey taken in 1840 there were three properties owned or occupied by Anthonys. Mary, the widow of John(3), was listed as the owner and occupier of what is now known as Bank House. Mary, the widow of Daniel(3), was listed as the owner of two fields just above the old Rectory in Deanway. These fields were occupied by John Goodman who was also listed as the owner and occupier of Sutmers. The third person is Hannah Anthony who is listed as the owner of what is known as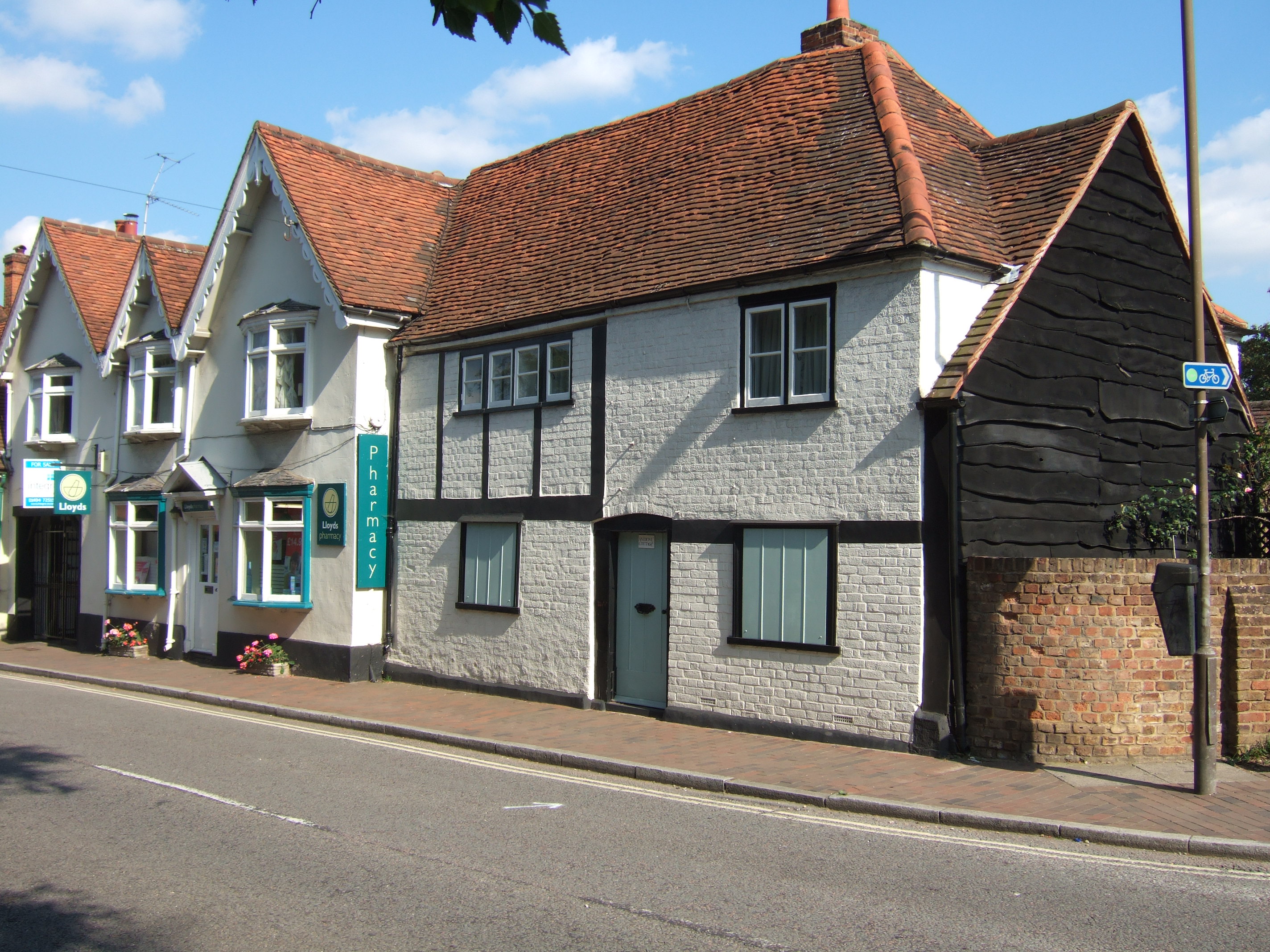 I believe this Hannah Anthony is the widow of William Anthony, who was the son of a John Anthony of Beaconsfield who married Hannah Hollis in 1764. This branch of the family was very prosperous and lived at Much Hadham in Hertfordshire. From the information available from Wills, both branches of the Anthony family appear to have descended from the John Anthony of Beaconsfield who died in 1720.
The 1841 census is interesting since it lists Mary Anthony, the widow of John(3), together with her three daughters Mary, Elizabeth and Sarah, all living at Bank House. It also lists Mary Anthony aged 59, together with Mary Anthony aged 65, living together in a property next to that occupied by William Goodman grocer in the vicinity of what is now known as Wellington Cottage. One of these Mary Anthonys must be the widow of Daniel(3) but it is not known who the other one is.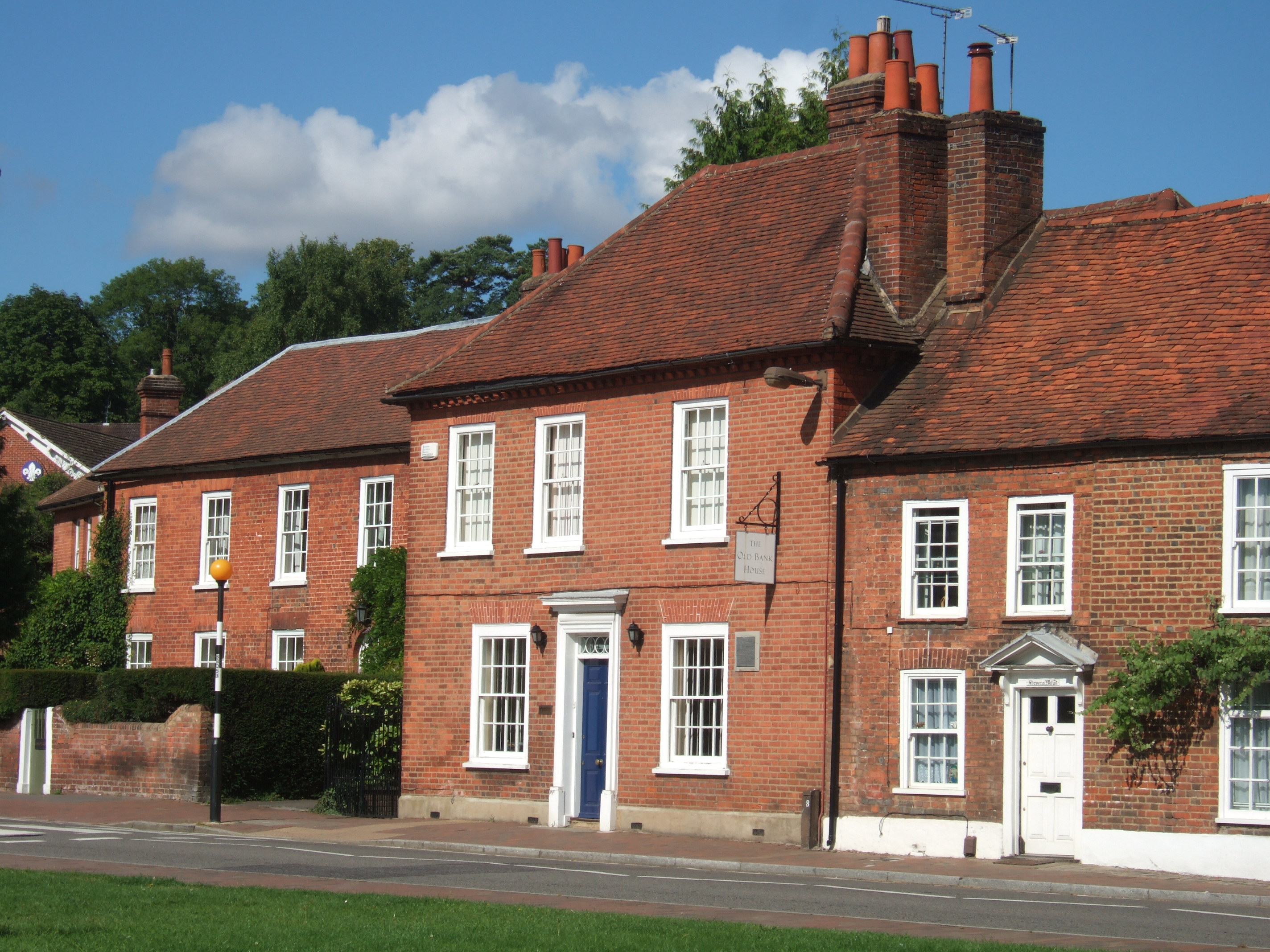 Mary Anthony and her three daughters had inherited considerable wealth as described above. Mary lived until 6th of May 1885 and in her Will she left all her real estate to her eldest daughter Mary Keyte Anthony. This included not only Bank House but considerable property in Uxbridge which she presumably inherited from her parents. All her personal estate of £11,651 was spread between all three daughters except for some small bequests made to nephews and nieces and to servants. Her daughter Sarah died suddenly on 15th December 1889, apparently without leaving a Will. The other twin Elizabeth lived for a further nine years, dying on 1st January 1899 and she left all her estate amounting to £29,128 to her remaining sister, Mary Keyte Anthony.
Mary Keyte Anthony was the last of this branch of the Anthonys and she lived until 10th August 1901. In her Will she left a lot of property plus a personal estate of £55,838 and her executors were William Attack surveyor and Walter Kerwin stockbroker. This large estate was split up across many beneficiaries, virtually all of them cousins, nieces and nephews on her mother's side. (The main surnames are Attack and Dunham, subsidiary surnames are Hill, Brown, Cornville and Cane.) Her property in Chalfont St Giles where she had lived was a freehold residence with garden (Old Bank House) and a freehold cottage adjoining it. Both were bequeathed to Eliza Emily Attack who was the granddaughter of Mary Keyte Anthony's sister.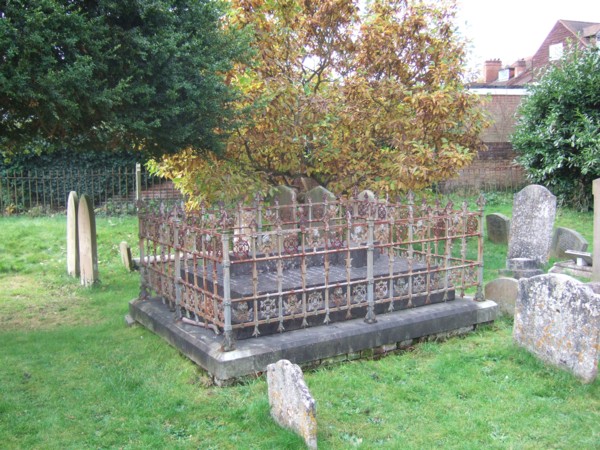 And so after almost 200 years the association of the Anthony family with Chalfont St Giles ceased except for their tombs and memorial in the Parish Churchyard.
This is the tomb of Mary Anthony and her three daughters Mary, Elizabeth, and Sarah. Behind it are the tombs of John Anthony, his brother Daniel and their father Daniel Anthony.
REFERENCES. Unless otherwise specified, all references given above refer to catalogue references at the Centre for Buckinghamshire Studies at Aylesbury. (County Record Office.)
This print is a section of the Chalfont History website.
Please come back soon.
John Dodd ©2012 www.chalfonthistory.co.uk