Church Houses now Peterson House.
Erected in the 17th century by Thomas Clayton of the Vache. The building comprised three tenements for elderly worthy paupers. It had passed to the parish by the 19th century but become uninhabitable in the early 20th century and was sold privately. Between 1968 and 1981 it was the village doctors surgery. It is currently Listed Grade II.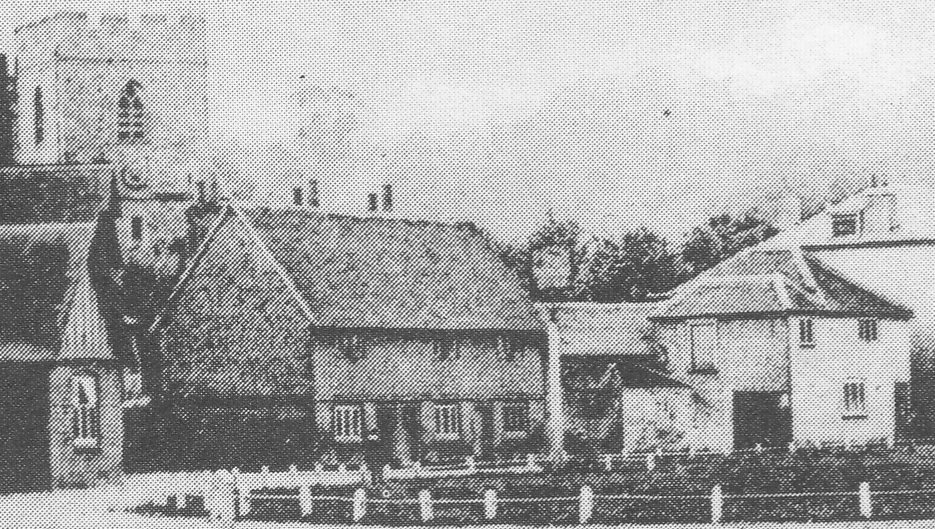 ABOVE About 1900.
BELOW Today.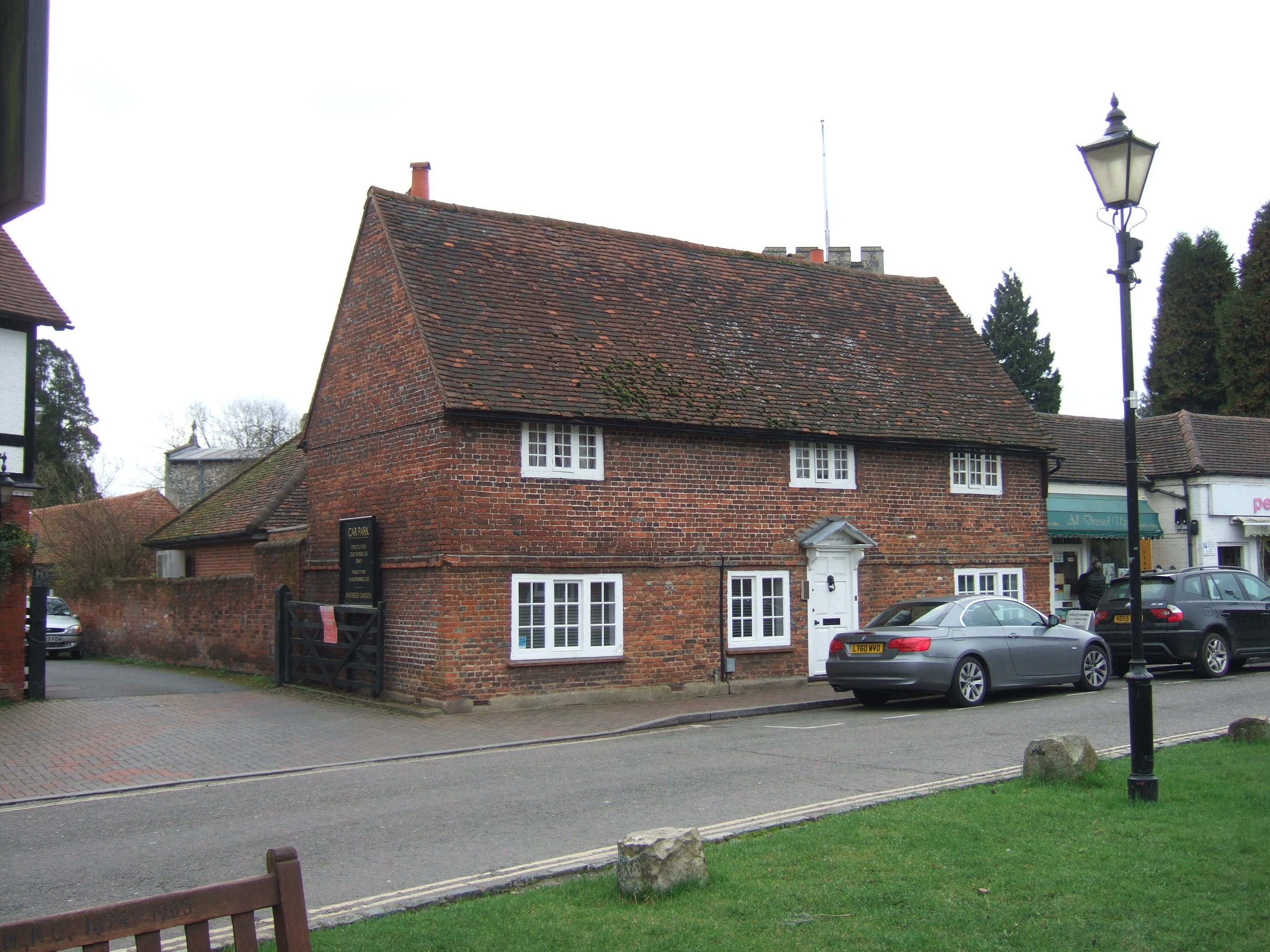 Some time between 1662 and 1687 Thomas Clayton, the then Lord of the Manor of the Vache, erected this building to form three almshouses with he having say over who occupied them.
Their ownership descended with the ownership of the Vache Manor until in 1787 the Rev Robert Hare, who had already sold the Vache in 1777 to Admiral Palliser but had retained the Church Houses, offered the use of them to the parish provided that the parish maintained them properly. No endowment had ever been offered with the Church Houses and so the parish found them a financial liability.
The Church Houses were legally separate from the parochial almshouses which were next-door. These were demolished after 1834 when amendments to the Poor Law amalgamated provision for the poor into local Unions rather than local parishes. The Church Houses remained a separate charity within "the parish". As time went by and with no money to support them they became increasingly decrepit and in 1924 were declared unfit for habitation and eventually sold to a private individual in 1925.
Various changes to the building took place over the following years and it gradually changed in appearance from three entrance doors until eventually in 1964 the present single door appears. At that time it was being used as an estate agents.
In 1968 it became the surgery for the village with Dr M Webber and Dr R Miles until after 1981 when the current surgery was built.
See a more detailed history with references to sources. (This is a PDF document.)
------------------------------------------
REFERENCES. Unless otherwise specified, all references given above refer to catalogue references at the Centre for Buckinghamshire Studies at Aylesbury. (County Record Office)
This print is a section of the Chalfont History website.
Please come back soon.
John Dodd ©2015 www.chalfonthistory.co.uk