Town Farm
Town Farm House was a significant building within the village and it occupied the area between Sandford's and the Forge. It was demolished completely between 1898 and 1902 to extend the drive of Stratton Chase House to the village.
It is clearly shown in on the earliest Ordnance Survey maps and is referred to in William Gurney's obituary in November 1921 as "the old farm house which stood where the entrance gates to Stratton Chase are now situated".
The lands of the farm stretched back in a long series of fields on the south side of the river from the village, past the Mill and to the point where Arklow Kennels now stands. It had existed as a tenant farm holding within the Vache Manor since at least 1690.
In this photograph, taken at the end of the 19th century, Town Farm is the building on the extreme left. It entirely hides Sandfords which is adjacent and can be recognised from its garden wall.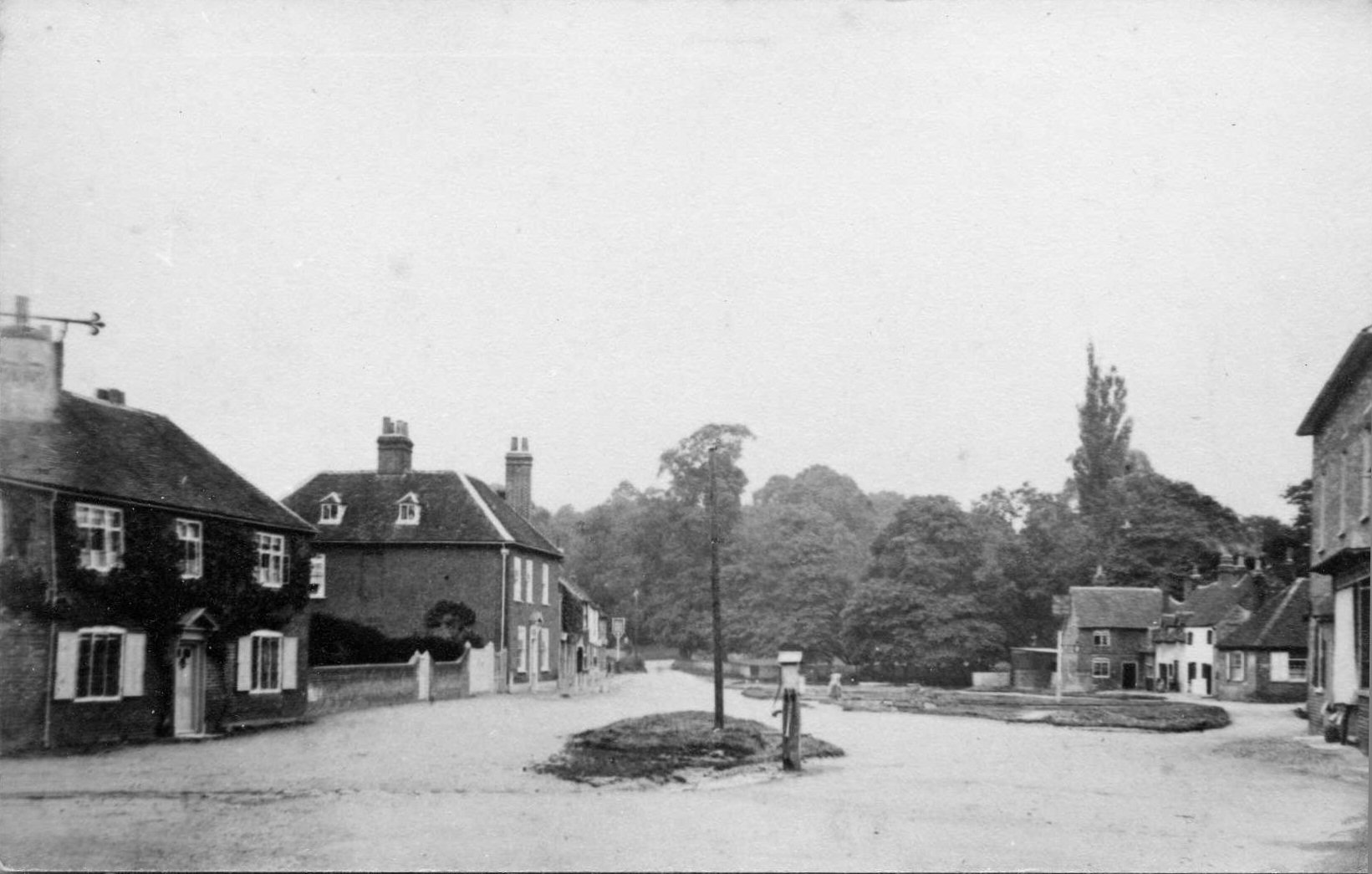 REFERENCES. Unless otherwise specified, all references given above refer to catalogue references at the Centre for Buckinghamshire Studies at Aylesbury. (County Record Office.)
This print is a section of the Chalfont History website.
Please come back soon.
John Dodd ©2012 www.chalfonthistory.co.uk